Check out these best luxury hotels in Penang. Book now and enjoy best deals.
Hard Rock Hotel Penang
📍 Batu Ferringhi Beach, Batu Ferringhi, Penang Island 11100 Malaysia
Experience World-class Service at Hard Rock Hotel Penang
Hard Rock Hotel Penang offers contemporary-style accommodations along Batu Ferringhi Beach. It houses a 26,000 square feet outdoor pool, water slides and luxurious pool-side cabanas. Guests can enjoy meals from 3 of the hotel's in-house dining options or have a drink at the bar. Free WiFi is available in all rooms.
Boasting views of surrounding greenery or the ocean, the elegant rooms are decorated with designer furnishings. The rooms feature BOSE souns systems, 50-inch LED screen TVs and free high-definition blockbuster movies on demand 24 hours a day.
Hard Rock Hotel Penang is within a 5-minute walk from the local night market. It is a 30-minute drive from the UNESCO World Heritage Site of Georgetown and a 45-minute drive from Penang International Airport.
Guests can relax with a massage at Rock Spa, visit the hair salon or exercise at Body Rock Gym. The hotel also provides a children's and teens club, as well as a business center.
Book Now via:
Agoda: https://www.agoda.com/hard-rock-hotel-penang/hotel/penang-my.html?pcs=1&cid=1905102
Expedia: https://invol.co/clbd6c3
Hotels.com: https://invl.io/clbd6cd
Cheong Fatt Tze – The Blue Mansion
📍 14 Leith Street, George Town, Penang Island 10200 Malaysia
One of 10 Greatest Mansions In The World – Lonely Planet 2011
Come home to historic splendour at Cheong Fatt Tze, The Blue Mansion. The most iconic boutique heritage hotel in historic George Town, Penang.
A grand mansion conceived and constructed by a Grand Man; an eminent edifice which history calls home; a peerless representation of the Paradigm Chinese Courtyard House – the Cheong Fatt Tze "Blue" Mansion has been perfectly poised for over a century on firm foundations of architectural, cultural and historic superlatives.
Essentially an 'heirloom with rooms', today, the Mansion readily bequeaths its charms to visitors who are able to indulge in exclusive heritage stays, guided tours; and beautifully tailored events on its premises. The favourite home of the "Last Mandarin and First Capitalist of China", the Mansion is undoubtedly also the favourite home of George Town.
Book Now via
Agoda: https://www.agoda.com/cheong-fatt-tze-the-blue-mansion/hotel/penang-my.html?pcs=1&cid=1905102
Expedia: https://invol.co/clbj0fs
Hotels.com: https://invl.io/clbj0gz
Angsana Teluk Bahang Penang
📍11, Jalan Teluk Bahang, Teluk Bahang, Penang Island 11050 Malaysia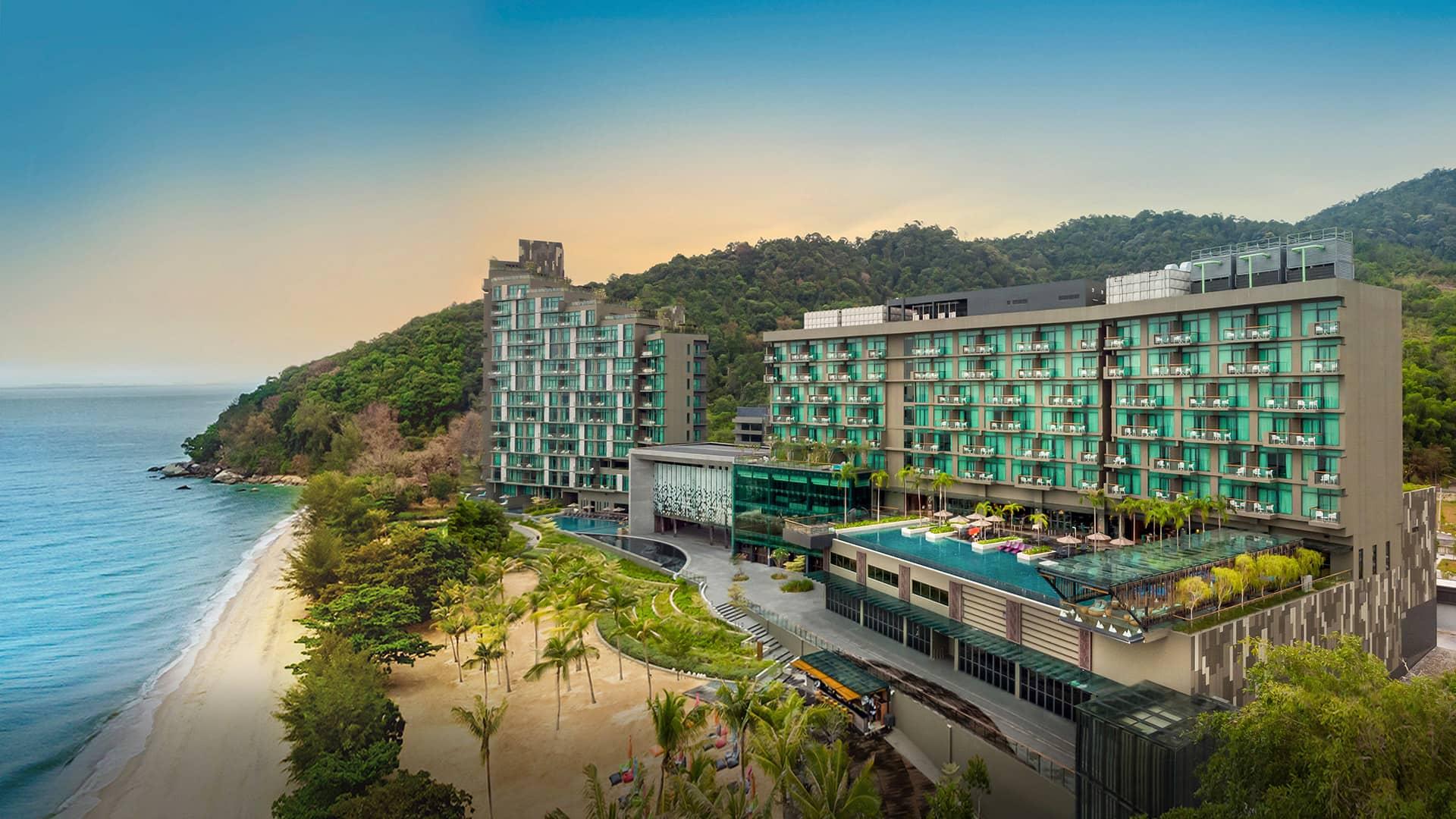 Discover the Pearl of the Orient
Embrace historic charm in Penang. This UNESCO Heritage Site offers cultural sights and natural wonders, and is fondly regarded as the food capital of Malaysia.
At the contemporary and vibrant Angsana Teluk Bahang in Penang, you will be delighted with the variety of accommodation options from the resort's collection of 236 rooms and suites, all offering amazing views of the Andaman Sea.
A locally-inspired design aesthetic permeates the property in its architecture and offerings that includes an infinity pool, family pool, children's pool, kids club, five restaurants and bars, state-of-the-art meetings and events facilities and an adjacent wellness centre.
Angsana Teluk Bahang welcomes you to a relaxing and enchanting getaway in Penang.
Book Now via
Agoda: https://www.agoda.com/angsana-teluk-bahang/hotel/penang-my.html?pcs=1&cid=1905102
Expedia: https://invol.co/clbjvvg
Hotels.com: https://invl.io/clbjvwr
Shangri-La Rasa Sayang, Penang
📍 Batu Feringgi Beach, Batu Ferringhi, Penang Island 11100 Malaysia
Shangri-La Rasa Sayang, Penang is a charming tropical retreat where holidays come to life where a luxurious escape means barefoot bliss and lazy sun-drenched days. Whether you are a couple seeking a relaxing sanctuary or families seeking family fun together, our resort has an array of signature dining experiences, spa services that re-awaken, tranquil gardens that nurture through nature and a warm service that bring guests back again.
Overlooking Batu Feringgi Beach, Shangri-La Rasa Sayang, Penang offers spacious rooms surrounded by 30 acres of tropical gardens. It features two outdoor swimming pools in the Garden Wing and one adult pool in the Rasa Wing.
Free WiFi is available throughout the property. Hotel offers free shuttle services to the UNESCO heritage city of George Town. Rasa Sayang has a 9-hole golf course and an Eco Center. Guests can workout at the well-equipped gym or enjoy massages and treatments like aromatherapy at Chi, The Spa. The swimming pools and yoga pavilion are other good relaxation options.
Book Now via
Agoda: https://www.agoda.com/shangri-la-s-rasa-sayang-resort-and-spa-penang/hotel/penang-my.html?pcs=1&cid=1905102
Expedia: https://invol.co/clbjwdc
Hotels.com: https://invl.io/clbjwb8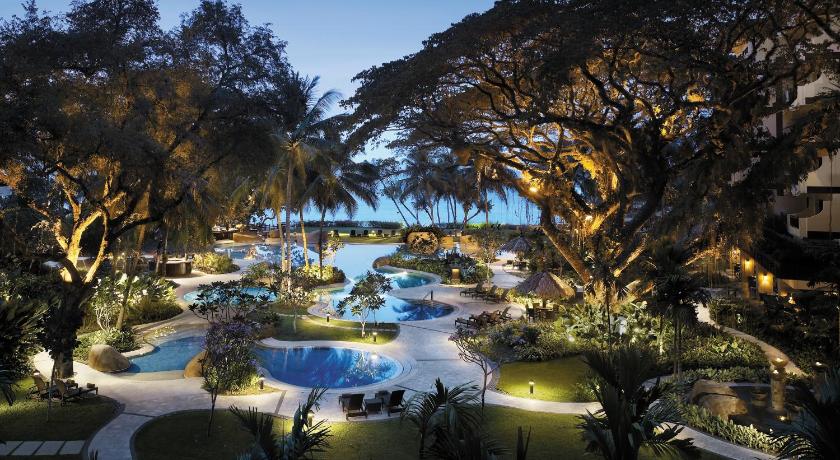 Eastern & Oriental Hotel
📍 10, Lebuh Farquhar, George Town, 10200 George Town, Pulau Pinang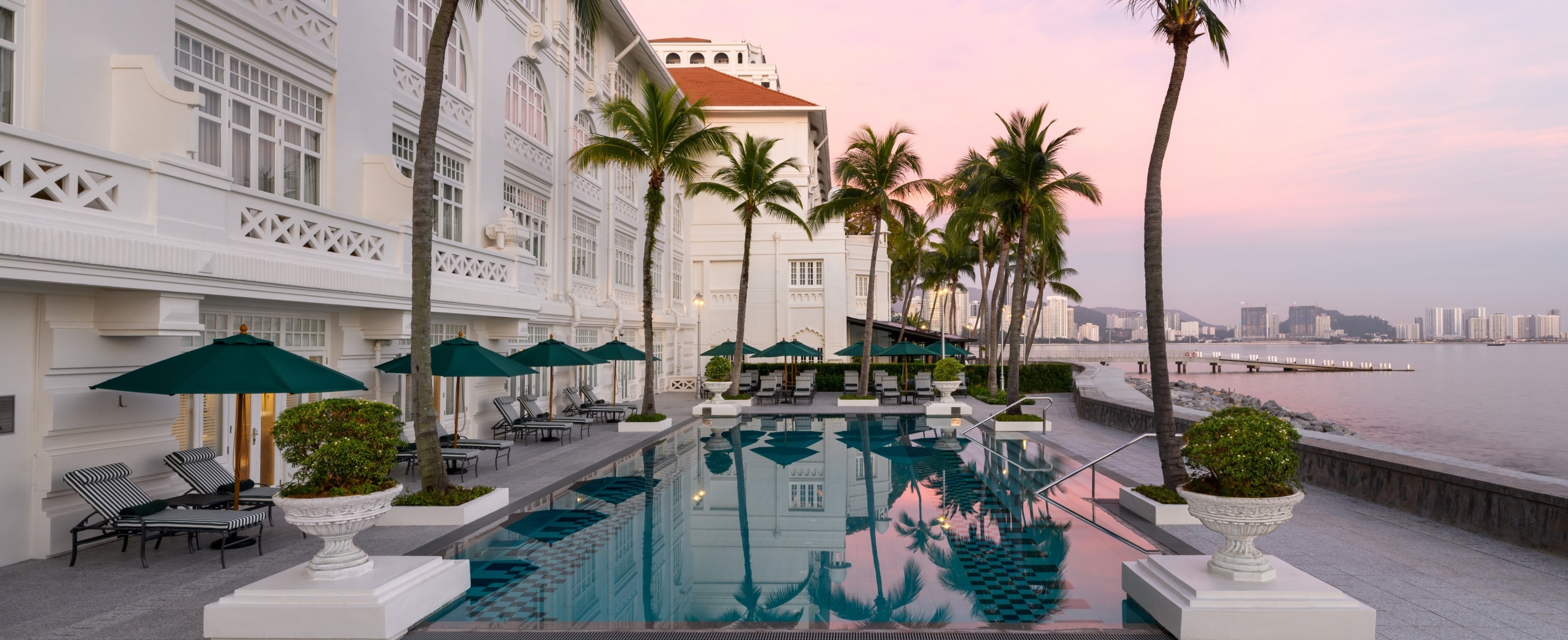 THE GRANDE DAME OF GEORGE TOWN, PENANG
The Eastern & Oriental Hotel – known simply as the 'E&O' to generations of travellers – exudes a charm that is inimitably its own. For most of its history, its passageways and halls were the preserve of the rich and privileged from the Western world – intrepid travellers that included acclaimed writers and aspiring literati who arrived in steamships seeking to experience the exotic East.
Even with the passage of time, this unique pearl at the heart of George Town continues to shine as a testament to the grand elegance of the British colonial era, the embodiment of both a special time and a special place. Indeed, at the E&O, life's true pleasures never go out of fashion.
For almost 135 years, the hotel has welcomed the world in timeless style. This legacy is conserved and further elevated with the re-opening of the Heritage Wing that is now setting the new standard as a leading destination in classic hospitality.
Book Now via
Agoda: https://www.agoda.com/eastern-and-oriental-hotel/hotel/penang-my.html?pcs=1&cid=1905102
Expedia: https://invol.co/clbk0i2
Hotels.com: https://invl.io/clbk0hd
The Edison George Town, Penang
📍 15 Lebuh Leith, George Town, Penang Island 10200 Malaysia
COLONIAL CHARM MEETS CONTEMPORARY CHIC
A meticulously restored Colonial mansion set in the heart of historical George Town, Penang – a Lifestyle Hotel awaits to be discovered. Offering a combination of luxurious comfort, exceptional guest service and gracious hospitality, it is where one can truly Experience the Exceptional.
Located on Lebuh Leith, and named after Sir George Alexander William Leith, the first Lieutenant-Governor of the Prince of Wales Island. It is one of the island's earliest streets and an affluent enclave where wealthy Hakka tycoons made their home.
The building was commissioned and built in 1906 as a residence for a tycoon named Yeo Wee Gark. It was designed by David Nathaniel, a popular architect at the time, and was only transformed into a hotel after the Second World War. During the Japanese Occupation of Penang, the building was used as their administrative centre. The building was designed with many of the opulence associated with the wealthy, for instance generous open space planning and the extensive use of timber, metal, tile and glass.
In the mid-1940s, the owner converted the building into a hotel. Thereafter several architectural and interior enhancements were made in the 1960s to better the hotel's offerings.
It wasn't till late 2014 that a comprehensive transformation of this beautiful Colonial mansion – planning, design, restoration, renovation and it's rebranding as The Edison George Town, Penang began and was rebirth mid-July 2016.
Book Now via
Agoda: https://www.agoda.com/the-edison-george-town/hotel/penang-my.html?pcs=1&cid=1905102
Expedia: https://invol.co/clbk6vp
Hotels.com: https://invl.io/clbk6v2
Seven Terraces
📍 14a, Stewart Ln, George Town, Penang Island 10200 Malaysia
Built in the late 19th century, Seven Terraces was a contiguous row of Anglo-Chinese terrace houses located just behind the Goddess of Mercy Temple. The row of houses today is a sterling splendid example of an adaptive reuse of heritage buildings that were of low density and low impact.
Historically, these houses were a redevelopment of the original Lee Kongsi building circa 1893, in a period of time when George Town's Kelly maps were just completed. The row was redeveloped by Koe Guan, the holding company of local millionaire and governor of southern Thailand, Khaw Sim Bee. This row was the first residential and commercial expansion by Koe Guan outside of the original settlement that bordered Pitt Street. Houses built by local property developers along Stewart Lane and Muntri Street at the end of the 19th century were the earliest examples of mass housing that were taller, more imposing and with significantly higher ceilings as compared to shophouses built in other parts of George Town earlier in that century.
Book Now via
Agoda: https://www.agoda.com/seven-terraces/hotel/penang-my.html?pcs=1&cid=1905102
Expedia: https://invol.co/clbk913
Hotels.com: https://invl.io/clbk8zm
Lexis Suites Penang
📍 28, Jalan Teluk Kumbar, 11920 Bayan Lepas, Pulau Pinang
Have an Unforgettable 5-Star Sojourn at
Lexis Suites® Penang
5-Star Comfort with Modern Luxurious Charm
A modern, yet posh seafront resort with world-class amenities and facilities, amidst natural splendours and well-known attractions. This luxurious seaside resort is exclusively designed by world-class, award-winning architects for your ultimate comfort. Flanked by the majestic Straits of Malacca and the quaint township of Teluk Kumbar, with an abundance of lush greenery, Lexis Suites Penang offers you a panoramic view of the indigo ocean, pastoral hills and the southern coast of Penang Island.
Each of the 222 spacious suites is tastefully decorated and showcases floor-to-ceiling glass doors which lead to a private balcony for unrestricted views of the surrounding landscape. This seaside property also stands out as the only resort in the island that allows you to indulge in the luxury and privacy of your very own private pool and steam room built into every individual suite.
Lexis Suites Penang is highly accessible as it only takes about a 50-minute flight from KLIA (Kuala Lumpur International Airport) and a mere ten minutes' drive from the Penang International Airport. It is about three and a half hours drive from Kuala Lumpur, 30 minutes' drive to Gurney Drive, and 20 minutes' drive to the second Penang Bridge.
Book Now via
Agoda: https://www.agoda.com/lexis-suites-penang/hotel/penang-my.html?pcs=1&cid=1905102
Expedia: https://invol.co/clbk9b2
Hotels.com: https://invl.io/clbk9bn
Malihom Private Estate
📍 168 Kiri N/T, Balik Pulau, Penang Island 11000 Malaysia
Malihom is a homegrown retreat tucked away in a 40-acre private estate in Balik Pulau, Penang. It started off as a family holiday estate before we opened to the public in 2009.
When you book a stay at our signature Hilltop accommodation, you will be staying in rice barns made of teak wood.
Originally built as granaries and sometimes as temporary shelter for farmers, rice barns dotted the fields in the countryside for centuries. They formed part of the history of farming in the region and exemplified the use of local building materials and techniques.
The design of the barns are simple with large columns, partially open to the elements and low-pitched roofs. Over time, as farming became mechanised, barns outlived their usefulness. Farmers struggled with putting the structures in good use.
Today, there is an increasing move to inject new life into them, along with laws to protect and preserve them. Many of the barns that are over one hundred years old are now classified as Thailand's National Heritage.
Book Now via
Agoda: https://www.agoda.com/malihom-private-estate-hotel/hotel/penang-my.html?pcs=1&cid=1905102
Macalister Mansion
📍 228, Jalan Macalister, 10400 George Town, Pulau Pinang
Macalister Mansion, a sophisticated destination for relaxation, leisure and pleasure is inspired by Sir Norman Macalister, the British Governor of Penang from year 1808 to 1810. It serves as a homage to Penang's rich colonial past.
This exquisitely restored boutique hotel has the makings of a truly memorable stay – resplendent rooms, fabulous facilities as well as a phenomenal range of food and drinks.
Restored in 2012, this treasure trove is proud to be the first member of Design Hotels in Malaysia.
It reinvents the notion of a modern-day luxury retreat in its rooms, dining, bar, and mosaic lap pool attached to a "swim-up" bar offering personalised service and gourmet food and drinks for an unrivalled experience.
The Mansion creatively captures the nostalgia of the past and present hospitality, featuring bespoke artworks and fixtures, topped with impeccable service.
Book Now via
Agoda: https://www.agoda.com/eight-rooms-macalister-mansion/hotel/penang-my.html?pcs=1&cid=1905102
Expedia: https://invol.co/clbka1q
Hotels.com: https://invl.io/clbka2k
List of Things to do in Penang: https://invol.co/clblm67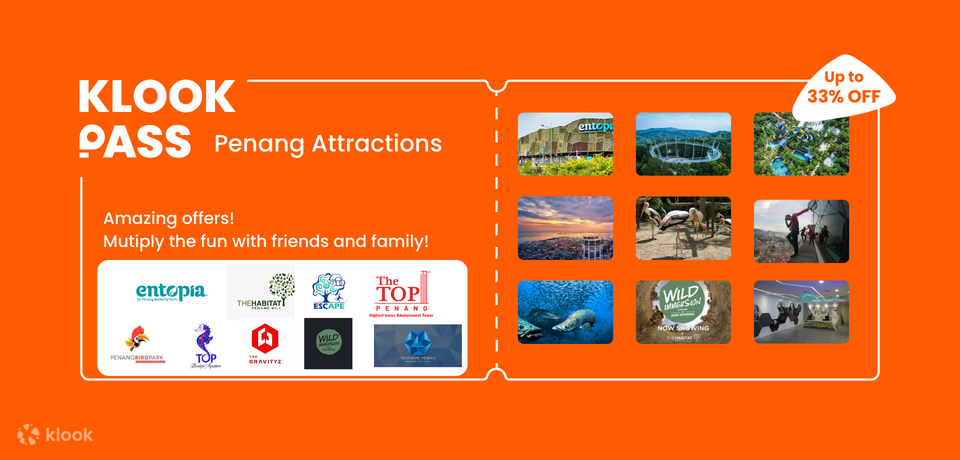 More Agoda Promotions: https://myholidays.my/book/agoda